If like me – you are a working mum – single or not single – we face the same issues!
We have drop off times, pick up times (and if you have multiple kids – multiple drops and pick ups), play dates, sports activities, events at school, holidays, etc etc etc. The list is endless with kids!
THEN couple this up with your work schedule. uuuuuuurgggggggg ……. GROANNNNNNN
So lets look more into Planning and Organizing for busy working moms! Also check out some of our other awesome
organisation
posts!
Ok so let me tell you a bit about me – I am a mum to a little human just starting school (sniff! Its his first day this month! double sniff!)
I am also a Senior Manager of a team of 4 amazing humans, in a educational institution. I do occupational health and safety and with an incredibly complex regulation that governs what we do – my job is pretty stressful (its why I LOVE my creative side hustle of bullet planning and art! YAY!)
Ok so the issue here is – how do we balance Mum life, and work life in your planner…and let me tell you this is no small feat! Firstly: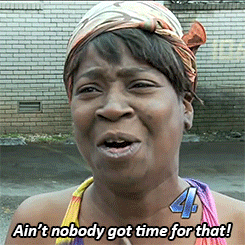 What do we as WORKING MOMS, really need in our planners?
1. It needs to be simple
2. It needs to tell me when my kid(s) are doing what….
3. It needs to have some details on their general info
4. It needs to have some sort of shopping/meal plan
5. Then it needs to include shizzness for ME! I need me time too and can't be expected to run these 2 lives seamlessly without refreshing my own time!
So lets look at what some cool clever people have done in the past?
She overs off Ideas for A mum of 5, a full plate mum, and all using sticky notes, a pen and a journal!
The concept is that each child gets a coloured flag – and that the "dutch door" converts to create a shopping list/ meal planner etc. Thats pretty darn clever!
Meal planning for the kids!
In this post by
Productive and Pretty
she covers some brilliant ways to create lunch box ideas for the little people! I like this because I am always terrible at keeping track of those good ideas! And then I forget that I had a good idea, then come lunch box packing – I'm totally screwed! So brilliant idea
Managing work in your planner for busy moms
Regardless of if you work part time or full time (like me) at you need to find some space to include your work schedule! SO!
I have made this easy for you!
Download it in our freebies section!