17 F·R·I·E·N·D·S (Friends) Inspired Bullet Journal Layouts
F·R·I·E·N·D·S (Friends) has been loved for years and years – So creating a collection of Friends TV show inspired bullet journal layouts – finding a selection of themed pages was a bit of mission! Not many people have created spreads with TV themes like this, so If you have seen any more do let me know!
We have tons more Movies and TV show spreads if you would like to have a little look at them!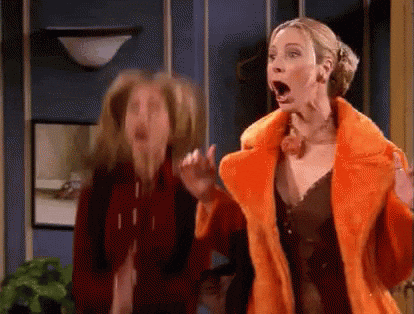 Some fun facts about Friends TV show:
1. The show was originally called Insomnia Café
2. The role of Ross was written for David Schwimmer.
3. It was filmed in front of a live audience—except for cliffhangers.
4. The apartment numbers switched during the series.
5. Phoebe Buffay's twin sister, Ursula, was also a character on Mad About You.
6. Bruce Willis appeared on the show for free after losing a bet to Perry.
7. Gunther was a barista in real life!
8. The identity of the actor who played Ugly Naked Guy wasn't revealed until 2016. Jon Haugen
9. For a long time, Friends was not allowed to show even a condom wrapper during the 8 p.m. slot.
10.Ross is 29 for three years.
11. The espresso machine at Central Perk was never on because it was too loud.
Now if you dont know to much about it: Friends is an American television sitcom, created by David Crane and Marta Kauffman, which aired on NBC from September 22, 1994 to May 6, 2004, lasting ten seasons. With an ensemble cast starring Jennifer Aniston, Courteney Cox (who became Courteney Cox Arquette partway through the series' run), Lisa Kudrow, Matt LeBlanc, Matthew Perry and David Schwimmer, the show revolves around six 20–30-something friends living in Manhattan. The series was produced by Bright/Kauffman/Crane Productions, in association with Warner Bros. Television. The original executive producers were Kevin S. Bright, Marta Kauffman, and David Crane.
Some cool friends inspired bullet journal accessories
Our featured Friends TV Show Inspired Bullet Journal Layouts: